The deadline is coming.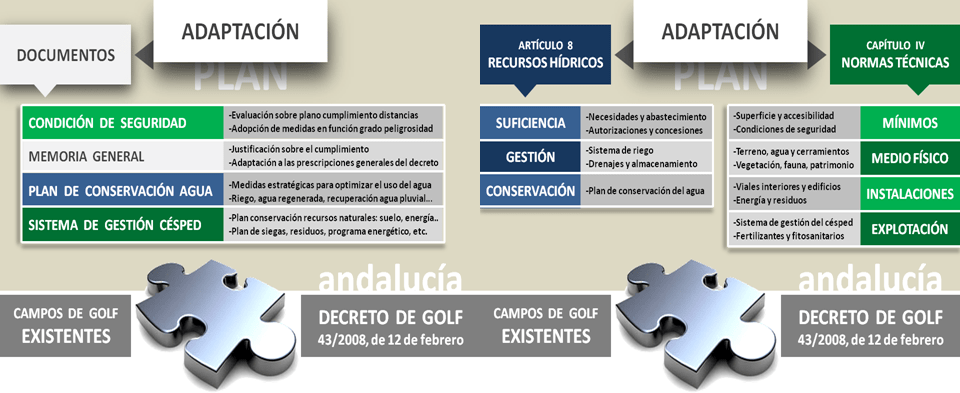 The existing golf courses at Andalusia have a year more to develop and carry out a plan for adapting to the determinations of the article 8, and Chapter IV of the Decree 43/2008, with respect to those features and facilities in which by their nature possible.
Consultant –  Features and facilities to be adapted to the decree.
Ignacio García, architect and designer of golf courses, also he is partner of the Spanish Association of Managers of Golf, puts at the disposal of the existing golf clubs in Andalucia, Spain, his company, specializing in the legislation of Andalusian golf, probably, the most demanding legislation of environment.
---