In 2005, Ignacio García was invited to participate in the design, consulting and development of the three golf courses in the new and spectacular resort designed by Punta Perla in Punta Cana, Dominican Republic: "Punta Perla Caribbean Golf, Marina & Spa Resort".
The tourist complex Punta Perla has more than ten million square meters of surface, with three kilometers and a half straight ahead of beach.
The complexity of the Master Plan needed a team formed by different professionals, headed by B+R associate architects, who developed more than eight thousand residential units, four hotels, an interior marina, and three golf courses.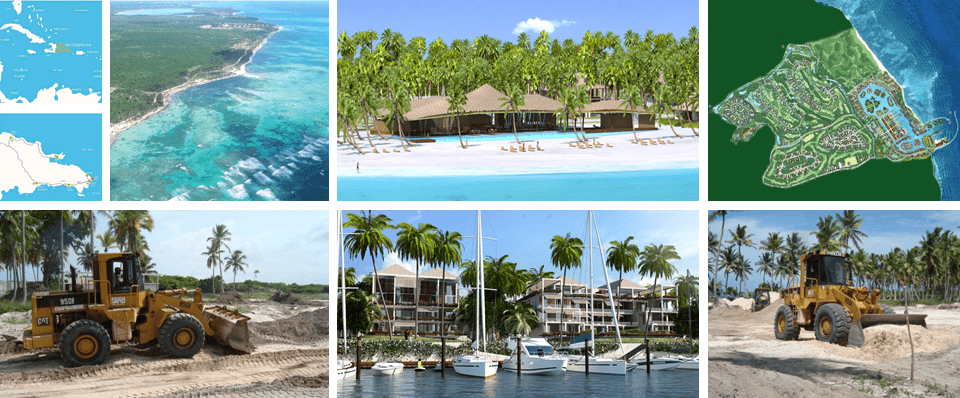 The result is so spectacular as ecological.
The complex gained the medal of the best design environmental "Bentley Awards" in 2006. And it obtained in 2007 the recognition of "International Property Awards" with four medals: "Best Development Caribbean", "Best Property Caribbean", "Best Marina Development", "Best International Marina Development".
Works started at the beginning of 2009, with the presence of Prince Alberto of Monaco.
The beach front construction will be in 2011.

---