The golf course designed by the Spanish golf course architect Ignacio García in the sector "Cerro Piña" of Mijas will be a small ecological paradise rescued of the garbage of the city. The design of the golf course will transform a dump into an "ecological field" with a dazzling sight towards the Mediterranean sea.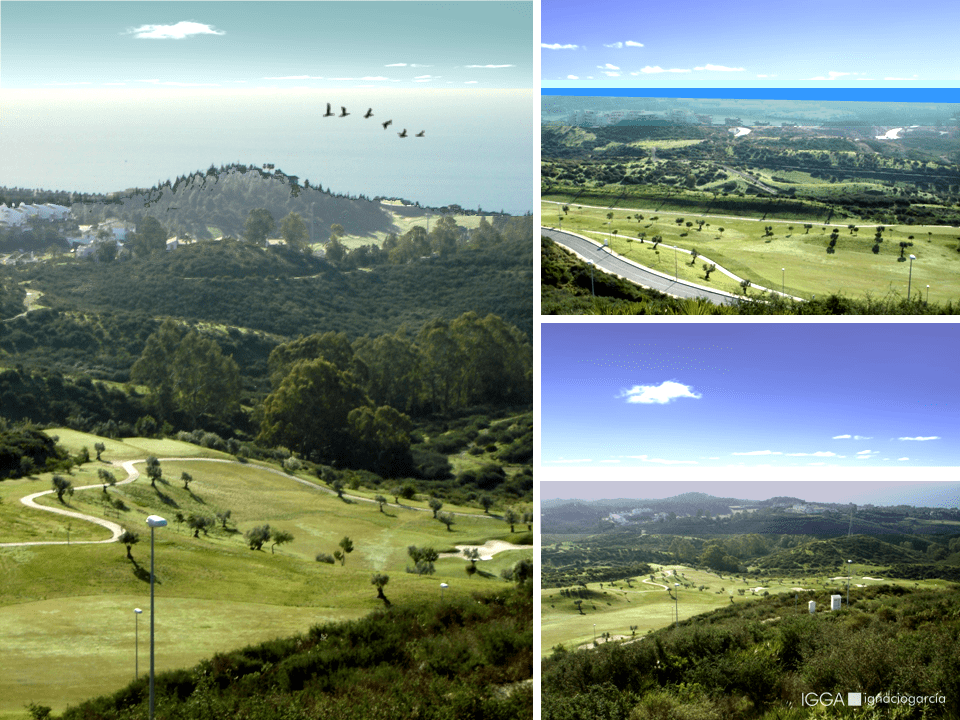 The environmental sustainable architecture made by Ignacio García turns the lands into a "green oasis", as will happen in "Cerro Piña" and happens in the plot of land next to "Cerro Piña" where, with the same parameters of quality, the architect realized, for many people, the best golf course of 9 holes constructed in the Costa del Sol: "Cerrado del Águila Golf".
The meaning of the green color seems to reach the maximum expression in Ignacio García's hands. The golf courses that he designs are "green" – ecological – and have a strong affinity with the nature and the biodiversity. The designs of the architect connect us with the nature and with the others. Made with a detailed study of the physical characteristics of the lands; the best way to get the success of the installation and the sustainability of the golf course maintenance.
In the areas of "Cerro Piña", Ignacio García has contemplated the sports and tourist aims, at the time that the maintenance of the landscape and environmental conditions.
By means of the study of the morphology of the area, the architect has adapted the design to the natural topography to minimize the surface altered by the movement of lands. By means of the evaluation of the autochthonous vegetation, the architect contributes to the protection and promotion; specially, adult trees that will make groups, incorporating them into the design or replanting them far from the area of game. And by means of the identification of the types of landscape, the architect assures the chameleonic integration of the design in the environment.
---
Read More
PDF
Golf