The architect of golf courses Ignacio García has designed the golf course, the first 9 holes and the second 9 holes.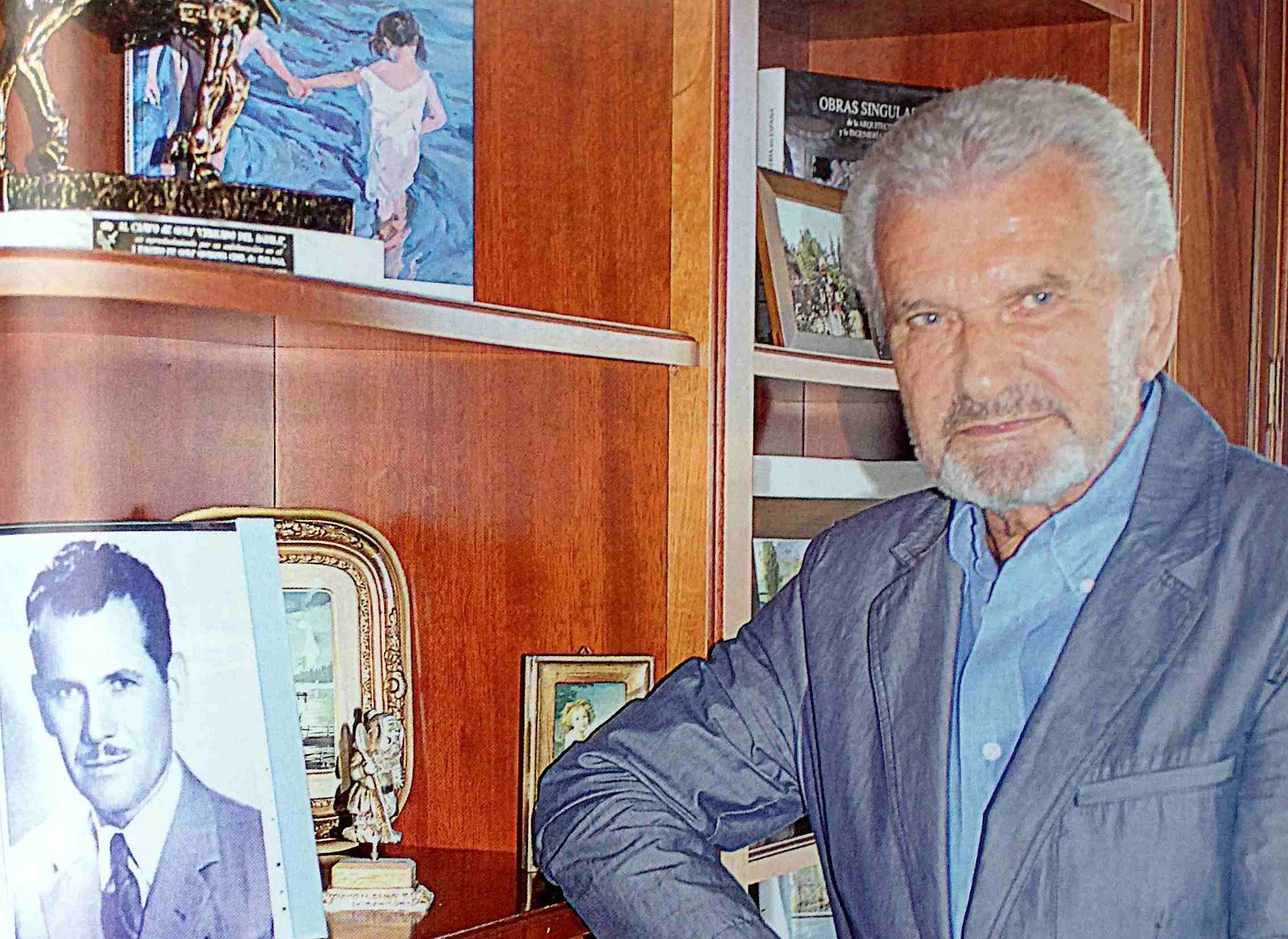 Benedetto L. Civiero, patriarch and founder of Grupo C says that Cerrado del Águila will have its second 9 holes.
He arrived on the Costa del Sol in 1972 and since then has never stopped working. His first projects were the urbanisations of Puerto Cabopino, Cerrado de Elviria, Cerrado de Elviria Beach, Los Monteros Palm Beach, Cumbres del Rodeo and Cerrado del Águila Golf & Resort, the latter home to a magnificent golf course currently comprising nine holes.
I came on the Costa del Sol tired of the political and economic situation then prevailing in Italy, and I now find that in Spain, after so much time, we are also living through a disastrous period, and not only economic.
Benedetto claims to have motives for being so. "It seems as through the entrepreneur, the one who creates wealth and jobs, should be crushed. We pay an atrocious amount of taxes, endless expenses, and in return I only face obstacles to carry out my work. Here, in Cerrado del Águila Golf, for example, the IBI (municipal property tax) plus expenses has a strong impact on total revenue. You cannot survive this way".
"Businesspeople should not be treated so bad. When they are responsible, when they fulfil their obligations, you have to provide them with the possibility of developing their projects, and not invite them to leave Spain. At the right moment, I developed Cabopino (one of Marbella´s four marinas), as I believed I should, using just 50 per cent of the licence they granted for construction, because I felt it was right for the area and not for me".
"Ten years ago", continued Benedetto L., "I bought the land where the Cerrado del Águila urbanisation and golf course is now located. I spent a fortune on infraestructure, the course, etc., and, during the good times, four or five years ago, designed a hotel project. An American company was interested but bureaucratic problems and delays took us to the crisis that now lingers, and the American investors became tired of the wait and turned their attentions to other projects".
The business situation.
"Now we have a quality urbanisation and a golf course, without the option of selling plots in the former and with double the costs to generate revenue from the golf. Even then, we are fighting to remain open and to maintain jobs, with a desire to feel I am being supported and recognised by the authorities. This is the situation for businesspeople today", he says, clearly annoyed.
"We have a spectacular resort, with golf, a practice ground with golf academy, and a clubhouse with restaurant, gym, hairdressing salon, beauty salon, shop, tennis, paddle tennis, etc. All that is required to make it the best in the area".
I would like to be able to developed the other nine holes, and we´re fighting to do that.
"But bureaucracy and paperwork are continually putting a brake on our progress, meaning advantage is not being taken of a major investment in the supply of recycled water from the treatment plant and in the clubhouse, both planned for an 18-hole course".
Benedetto L. says he is proud of the current nine holes.
Info Spain Guides – Cerrado del Águila is the best nine hole golf course on the Costa del Sol.
Everyone says, "Well done", that the course is very well designed and built and in magnificent maintenance condition, located in a strategic area on the Costa del Sol that, in my opinion, is one of the best destinations for playing this wonderful sport.
"Andalucía", he emphasises, "is one of the best places in the world to play golf and live. I decided to invest in and bring life to Mijas, to finish the course, but for causes beyond my control they won´t let me".
In spite of everything, this businessman who has spent the past 40 years of his life on the Costa del Sol, resolutely stresses that the project will be brought to fruition and Cerrado del Águila will have its second nine holes, "because I now have more of a moral interest than economic".
---
PDF
Magazine
Cerrado
Web
twitter
facebook
Google+
blog