IGGA acquires a commercial premise in Marbella to convert it at the corporate headquarters of the group in Spain.
Following the philosophy of continuous improvement, IGGA makes an important bet with the expansion of its facilities for the commercial department, and purchases a place of business located on the main avenue of Marbella, the most cosmopolitan city, exclusive and desired of Spain.
With an unbeatable location, this new space will improve the services provided by the companies of the design, construction and real estate belonging to the IGGA Group.
IGGA strengthens their levels of quality.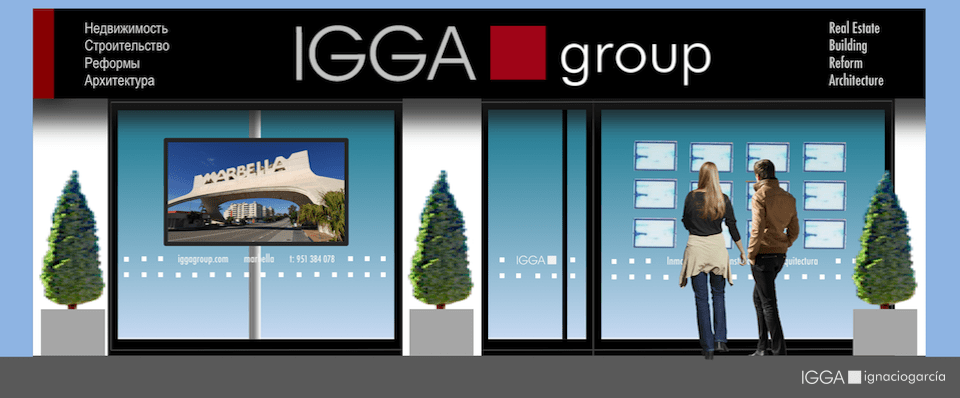 The new headquarters is born to become the center of commercial operations of the international design company, IGGA International, and of the real estate agency and construction company of IGGA Group Marbella.
The local is in phase of renovation under the direction of the founder of the group IGGA, Ignacio García, who has opted for a design that prioritizes the criteria of sustainability, technology and ergonomics.
---
---
Related News   Read More   Print Version   PDF
---