Two major steps toward a real and effective preservation action of the last dune areas in Marbella.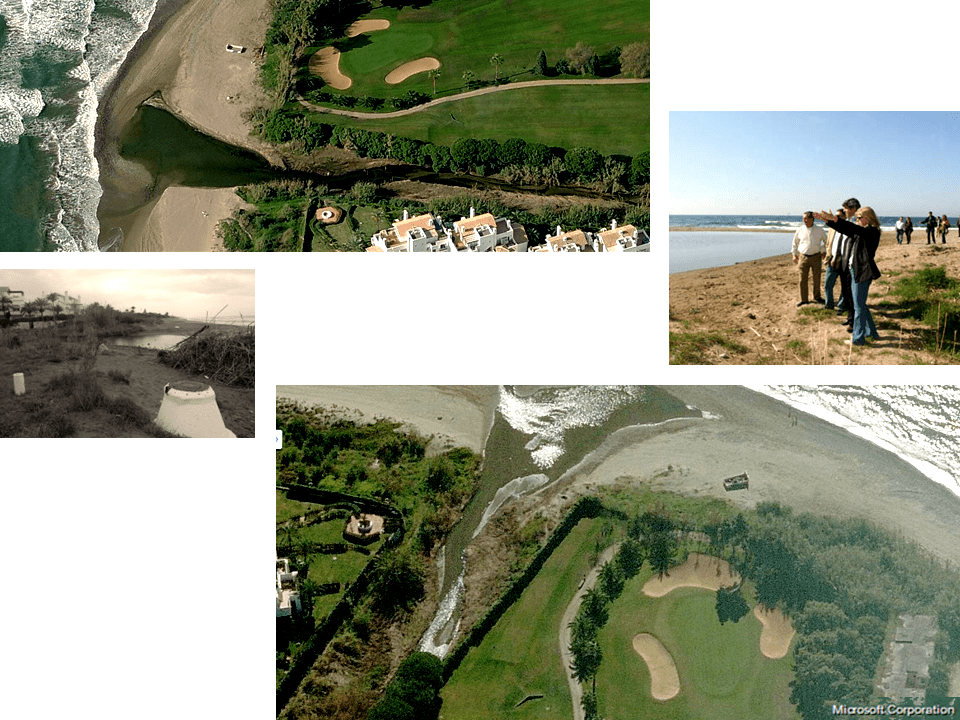 In the first days of December 2011, the Office of Environment and Rural and Marine, through demarcation of coasts of Andalusia in Mediterranean, began the work of rehabilitation and preservation of the coastal dune in Marbella.
As well as, signaling the demarcation of the Maritime Public Domain Land in the beach of Río Real through the placement of markers in white concrete with identification DPMT.
EThe beach club designed by Ignacio García in the land that possesses Rio Real Golf Hotel Marbella next to the dunes, contributes to the preservation of the coastal dune, one of the greatest successes of the design.  The eradication of the invasive alien plants, cat's claw, reeds and acacia saligna that invade the dune areas with great virulence. The rehabilitation of wildlife with new planting. And the introduction of walkways and handrails of wood, with pedestrian access to the beach.
---
PDF
Project