So fulfilling is the dining experience at the Restaurant H19, it is difficult to imagine how it could possibly require any further improvements.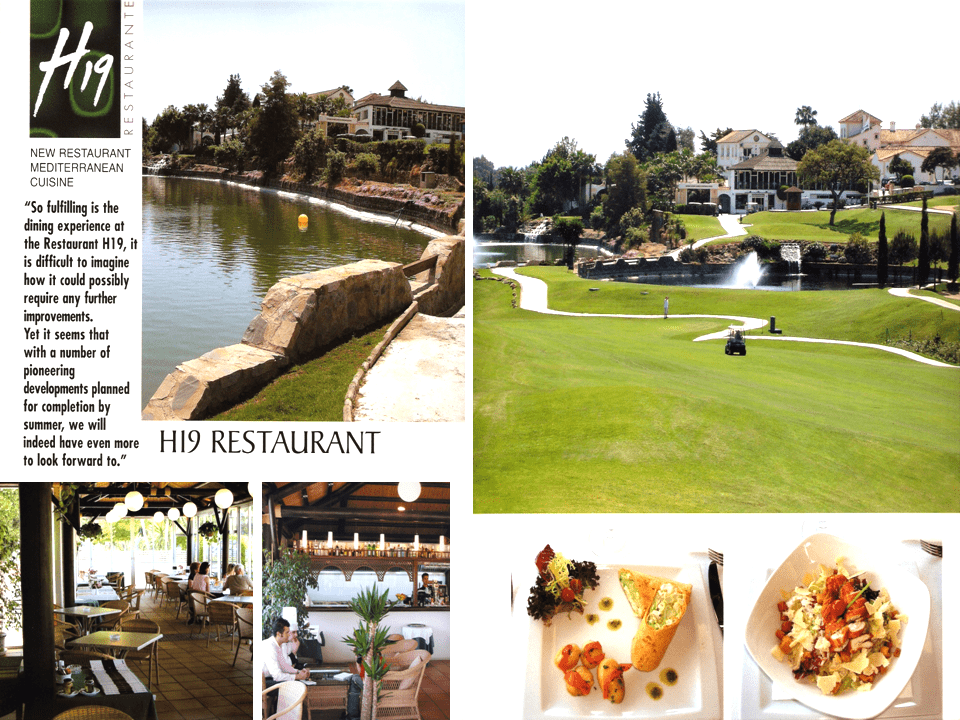 Yet it seems that with a number of pioneering developments planned for completion by summer, we will indeed have even more to look forward to.
A welcoming ambience engulfs the senses when you walk into the Santa María Golf and Country Club´s H19 Restaurant.
A tranquil atmosphere, designed by architect Ignacio García, the restaurant radiates with natural light and it would not be too great a challenge to sit for hours, as you feast your eyes on the stunning golf views that surround it.
An entertaining spot to be if there was one as you watch collectives of pros and amateurs alike take to the greens.
---