Precisely to increase the beauty of the beach and to diversify the offer of the hotel, owner proposes the construction of a beach club in the place of a sewage treatment plant that is in desuetude along the seafront.
Río Real Golf Hotel Marbella is a distinguished boutique hotel that offers 29 luxurious rooms, a golf course of 18 holes inaugurated in 1965, an academy of golf and a wellness centre. It is an elegant residential tourist complex placed on foot of the hills of Marbella with a view to the Mediterranean Sea and access to one of the best beaches with dunes in the Costa del Sol.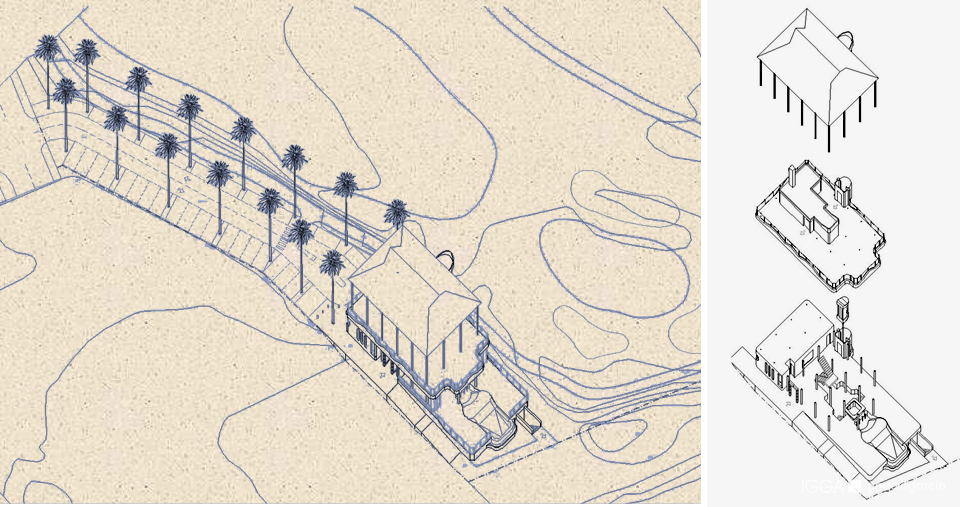 The building respects the area of servitude of transit of DPMT and the safety condition of the golf course.
The design made by Ignacio García proposes rounded forms thanks to the use of materials as the concrete, glass without carpentry and access to the beach, golf course and local road. Conceived with prescriptions of design that are based on the comfort, space and respect to the environment. The initial program is wide: a fantasy swimming-pool with a pool bar, a show kitchen, two levels, a cellar, a panoramic elevator, a "palapa" in covering and a parking area.
---