A reference in the University of Guanajauto in Mexico.
The religious architecture of Ignacio García made for the Russian community in the Costa del Sol is object of study in the School of Architecture of one of the best public universities of Mexico.
Info – IGGA Ignacio García | Publications in Universities | University of Guanajauto | Mexico.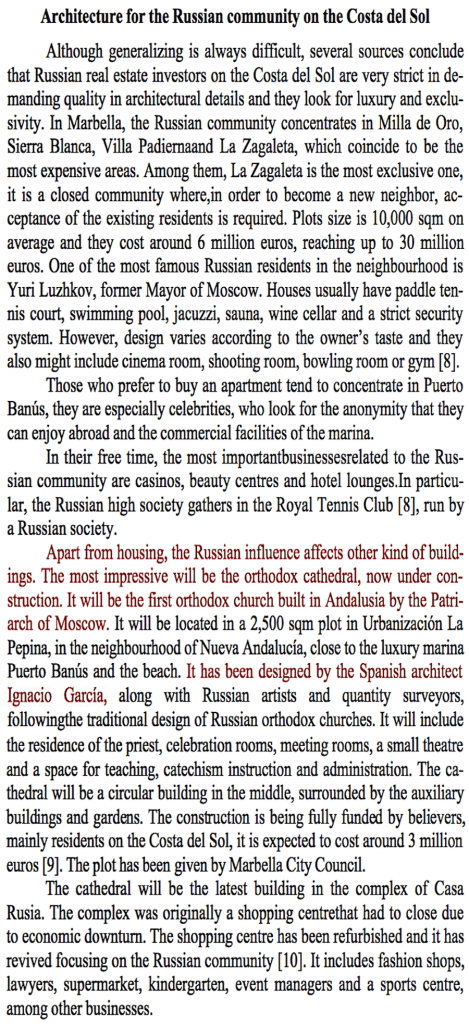 READ MORE
PROJECT
---