The Spanish architect has designed the first Russian Orthodox temple of the history of Andalusia less than a kilometer from Puerto Banús in Marbella.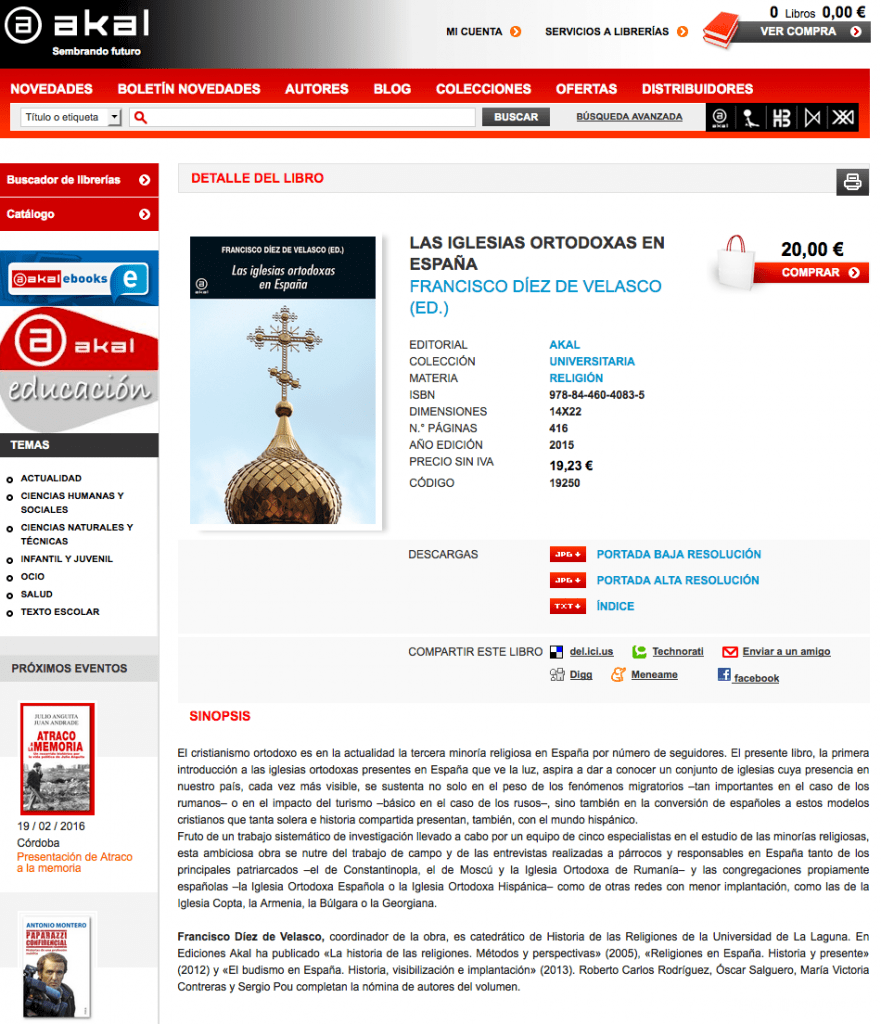 Francisco Díez de Velasco talks about the work of Ignacio García in his book "The Orthodox churches in Spain", edited by Ediciones Akal in 2015.
The first introduction to the orthodox churches present in Spain that sees the light, is the result of a systematic work of research in the study of the religious minorities carried out by a team of five specialists with recognized prestige led by Francisco Díez de Velasco, professor of the history of religions of the University of La Laguna.
This book has been reviewed and validated by the secretariat of the Assembly of Bishops of Orthodox Spain and Portugal. An ambitious work fed by the field work and interviews with parish priests and responsible in Spain.
The architect is the Spanish Ignacio García and the temple has been projected in its typical form (octagonal and five domes), and has a cultural center annex with several rooms and houses.
The book highlights the participation of Ignacio García in the creation of an orthodox temple designed to be the largest in Spain, higher than temples in Altea (Alicante) and in Madrid, with the full support of the municipal administration. It is also noted that there are public voices such as the film director Nikita Mikhalkov expressing their support for the project, which could have a cost of 3 million euros and a financing mainly formed by private donations, especially the rich Russian community seated on the Costa del Sol.
Photography – Ignacio García, His Excellency Nestor (Sirotenko) Bishop of Corsún and Archpriest Dmitry Osipenko in the banquet offered by Ambassador Yuri Korchagin and his wife at the Embassy of the Russian Federation in Madrid, 2013. Read More
Contribution of the architecture of Ignacio García to the Russian Orthodox Church in Spain.
Project   Religious architecture and monumental
Info – This book has been carried out in the context of the research project "Orthodox churches in Spain", inserted in the contract of I + D between the Foundation Pluralism and Coexistence and the University of La Laguna (2012-2015).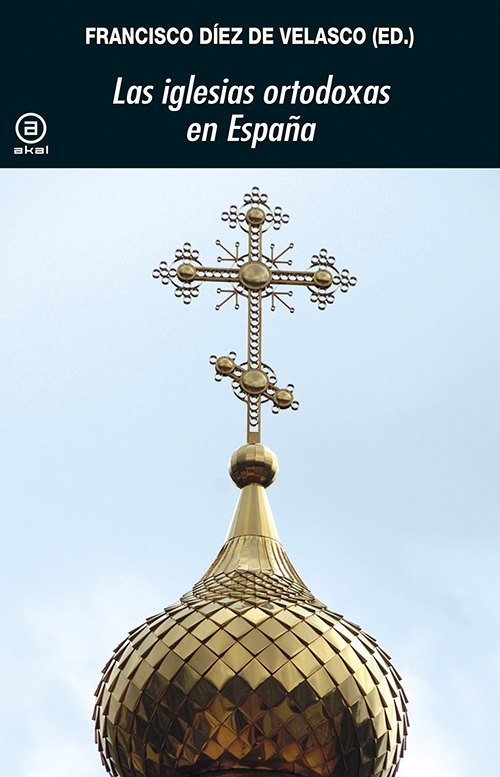 ---
Print Version   PDF
---