Ignacio García Golf Arquitectura has presented in the city of Havana, in Cuba, the buildings in contact with nature, which belong to the golf course that the Spanish firm has designed on the outskirts of Caibarién, in the northern cays of Villa Clara, on the largest island of the Caribbean Sea.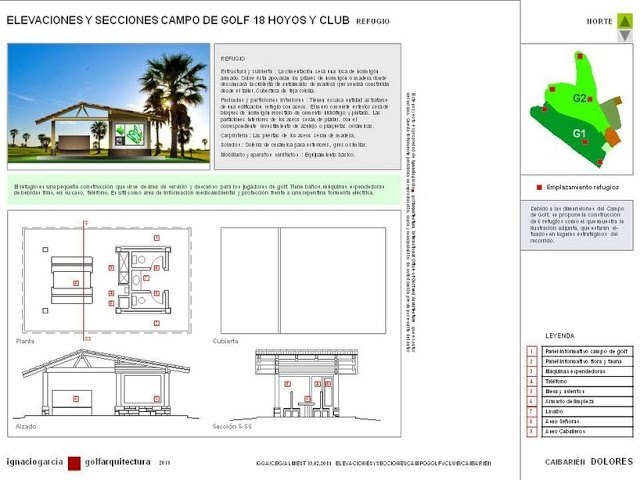 One of the buildings is the shelter, which will serve to provide shelter for golfers in different points of the golf course in case of inclement weather severe and sudden. It has toilets for ladies and gentlemen, a machine of soft drinks and phone.
Highlights of the project lies in two large posters willing in the shelter to inform players of the game path and, above all, of the flora, birds and other animal species living in the place – one of the many measures of environmental prevention that contains the design of Golf Club Buenavista.
The design responds to the character of a hut, in line with its function and the environment. It has a small structure of wood with tile roof and supported on pillars.
---